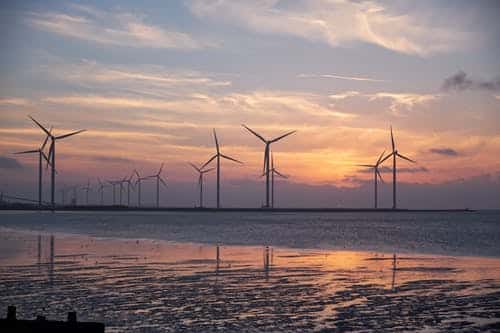 Republican Governor Christopher Sununu wrote a letter requesting the U.S. Bureau of Ocean Energy Management establish an intergovernmental offshore renewable energy task force for the state, according to a Jan. 7 press release. Sununu said that the measure would facilitate coordination between federal, state and local governments on commercial leasing proposals.
If the request is approved, the state could join a growing number of states that are planning large-scale offshore wind projects along its coastline. East coast states are spearheading the industry, with commitments and projects that could result in more than 9 gigawatts of offshore wind capacity by the 2030s.
The 30-megawatt Block Island wind farm off Rhode Island, which became operational in December 2016, opened a new frontier for offshore wind industry after years of setbacks. Massachusetts, Rhode Island, and Connecticut have contracted for offshore wind capacity totaling 1.5 gigawatts. Virginia is exploring the strategic advantages of developing a supply chain to serve projects planned on the east coast. Massachusetts, New York, and New Jersey have set ambitious offshore wind goals.