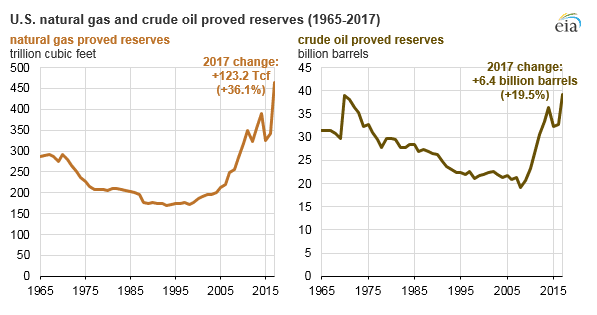 The U.S. Energy Department announced funding for cost-shared research and development projects aimed to improve technologies used for oil and natural gas recovery, according to a Jan. 10 press release. The Initiative intends to further the technology and innovation that resulted in the shale revolution, which has transformed the U.S. energy landscape. The agency said that proved reserves of U.S. crude oil and natural gas reached a record high of 39.2 billion barrels in 2017 due in part to its historic research programs. Shale gas accounted for 66 percent of total proved natural gas reserves in the U.S. in 2017. Despite the booming production, the agency found that a majority of U.S. oil remains in the ground, with about 90 percent of in situ oil unrecovered with current technologies.
The first round of funding will provide $44 million for projects focused on enhanced oil recovery methods, with regard to technical risks, expanding their onshore applications, and improving the recovery factors for unconventional plays. The remainder will be available for projects designed to better characterize emerging unconventional reservoirs and enhance the ultimate recovery of oil and gas from these formations.
Concept papers for the initial round must be submitted by Jan. 25. Full applications for the second round are due by Feb. 25.